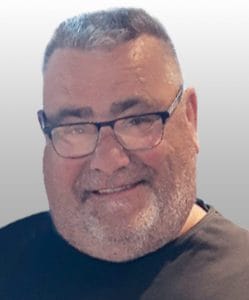 LECLERC, Luc
1955-2018
Suddenly, October 2nd, 2018 at the age of 63, passed away Luc Leclerc, of Mercier, husband of Brenda Payne.
Besides his wife, he is survived by his children Stéphanie and Mark (Stéphanie Latour), his grandchildren Clarissa, Cody, Landon, Austin and Brettly, his brothers Alain and Guy, his father- in-law Robert (late Joyce), his brother-in-laws and sister-in-laws, as well as many nieces and nephews, coworkers and friends.
The family will receive you Wednesday October 10 from 2 p.m. to 5 p.m. and 6 p.m. to 7 p.m. at the funeral home:
MARIE-SOLEIL PHANEUF INC.
22, Picard
Ste-Martine
450 427-2332
A commemorative ceremony will follow at 7:00 pm in the chapel of the funeral home.
In lieu of flowers, a donation made to the foundation of your choice.